By now, you would have heard of the shift in guidelines for face mask use by the Centre of Disease Control (CDC).
So, a seemingly healthy person displaying no symptoms can, in fact, be infected with the novel coronavirus, SARS-CoV-2 and unknowingly be spreading COVID-19. We call this asymptomatic transmission. Yes, it is a cause for concern. But no, panic is not going to do us any good.
Although widespread testing can help to identify asymptomatic carriers, with the shortage of test kits and other issues revolving that, it is likely not going to be resolved anytime soon.
Meanwhile, to help slow down the spread, widespread mask use may prove useful. There is conflicting advice on this, which greatly depends on your situation. This quick guide will provide you the general information you need to navigate through your own situation.
Types of masks and respirators
Surgical face mask
Ever seen those blue with white borders mask? That is a surgical face mask. It is also called a medical mask. This type of mask has pleats which allow you to expand the mask. The mask should provide coverage from your nose to your chin. It can be secured by placing the elastic earloop behind your ears. Some masks have four straps instead for you to tie the mask around the head.
They come in two or more layers of pleated fabric. Generally, a good quality surgical mask should have a 3-ply layer: an outermost layer (blue) that repels liquid, a middle layer that filters, and an innermost layer for absorbing moisture. The outermost layer can come in other colors too. It is important to have the water-repellent layer facing outside. Otherwise, it is not effective.
Surgical masks are considered medical-grade personal protective equipment (PPE). They should have a minimum 95% bacterial filtration efficiency as recommended in European Standard for Surgical masks (EN 14683:2005). Tested and approved surgical masks should be cleared by the U.S. Food and Drug Administration (FDA). Make sure you check the manufacturer's labels and instructions when you purchase your masks. Each country might have its own regulations and testing requirements.
Surgical masks can block large-particle droplets, splashes, sprays or splatters. If a person is sick, this is the kind of mask he or she should wear. It will prevent large particles or respiratory droplets expelled by the wearer to reach the environment.
However, a surgical mask is not tight fitting. They are loose on the side and can't block aerosol particles that may carry germs.
Bear in mind, a surgical face mask is a disposable single-use medical device.
Normally, these masks shouldn't be worn for more than 3 to 8 hours. The time varies depending on use. But due to shortage, healthcare personnel have resorted to wearing them for days and even up to a week. So, you can see that the shortage situation is very much real.
Respirator (N95)
A respirator is another kind of PPE. It offers higher protection than a surgical mask. It is often called the N95 respirator or P2 respirator.
These masks fit tightly to the face and filter out at least 95% of airborne particles (0.3 micron or larger) including large and small particles. When they are properly fitted, there should be minimum leakage around the edges of the respirator when the wearer inhales.
Due to its high filtering efficiency, these masks reduce exposure to bushfire smoke or poor air quality. You can get these face masks from hardware stores. Some respirators are reusable. This kind of respirator is fitted with a disposable filtering facepiece that can be replaced. They are often used by firefighters. But these are not recommended for use in a healthcare setting as the respirators' surfaces may be contaminated. Decontamination must be done before reusing in a healthcare setting.
Not everyone is able to wear an N95 respirator. It can be difficult to breathe when wearing a respirator.
Not all respirators are the same. Depending on the country, respirators are subjected to different standards and regulations. In the U.S., respirators are certified by CDC or NIOSH.
A surgical or medical respirator is recommended only for use by healthcare professionals working in a sterile environment or by personnel who may be exposed to high-velocity sprays and splatters of fluids. These masks are specially tested to be fluid resistant.
Healthcare workers are required to undergo a fit test each time to ensure an adequate seal to the face is achieved. Respirators are not recommended for People with facial hairs and children as they won't fit tightly.
Like the surgical masks, most respirators are a disposable single-use medical device.
Unless you are healthcare personnel working within high-risk healthcare settings, you do not need a respirator for general protection. These masks should be reserved for healthcare personnel ONLY.
Fabric face mask/coverings
The CDC now recommends everyone to cover their faces when in public using homemade fabric face coverings. Since then, there are more and more DIY videos on YouTube showing you how to sew your own face mask. There is even no-sew homemade face mask.
A professor from Indiana University has taken to the internet sharing an origami method for making your own face mask. The pattern suggests using a HEPA filter but if you don't have one or don't know where to get one, that's alright. The pattern still can be used for a simple no-sew fabric face mask.
Although the effect is not as good as a surgical face mask and a respirator, a fabric face-covering still provides a certain degree of protection.
What materials can you use to make your own mask?
The level of protection depends on the material you use, the style and the fit of the mask. The CDC recommends using T-shirts or bandana to make your own mask at home without sewing.
What about other fabric available at home? And how can you assess which is better given there is so much variability in fabrics?
The simplest way is by assessing the fabrics' weaving. The tighter the weaves, the more protection you will get. Hold up a piece of fabric to the light, the less light you see, the tighter the weavings. It is a trial and error process for each individual, not only you want protection, you want to make sure you can still breathe through the face mask.
Here's a summary of various fabrics available at most households for homemade face masks.
T-shirts: Most of us have an old T-shirt somewhere in our closet that we don't wear anymore. So, it is one of the most convenient materials you can get. But the fabric varies a lot, so if you think the material is too thin, a double or triple layer of the fabric will provide more filtration capacity.
Tea towels: Cotton tea towels can be a great material for homemade face masks. They are tightly woven and common in most households.
Pillowcases: 2 layers of pillowcase fabric with high thread count (600 and more) can offer similar efficiency of a surgical face mask.
Cotton quilting fabric: This kind of fabric is tightly woven and durable. The CDC recommends using cotton fabric for sewing your own face mask.
Coffee filters and paper towel: Some DIY instructions use coffee filters and sheets of paper towels in between two layers of fabric. That may improve the efficiency of homemade masks.
Q & A
When should I wear my homemade mask?
If you are healthy, you can wear a face mask when you are in a community setting, especially in environments where you may be near other people. For example, wear a face mask when you are going to the grocery stores, taking public transports or to the local pharmacies. 

If you are sick, you should wear a face mask and remain at home while you are sick. Wear a face mask when you are at home too. That will prevent spreading any germs to your family and friends in the same household. 

If you are taking care of or near to people who are ill, you should wear a face mask too. 
How often should I wash my fabric mask?
You should wash your masks daily in a washing machine or a sink. Regular laundry soap should do the trick. Harsher chemicals such as hydrogen peroxide or bleach may degrade fabric fibers, shortening the lifespan and reduce the filtration efficiency of homemade masks.
How NOT to wear your mask?
Don't wear the mask below your nose. 
Don't push your mask under your chin to rest on your neck. 
How to properly wear a mask?
Your face mask should cover from the bridge of your nose all the way down to under your chin. The fit should not be too loose. It should be tight enough that it is snug around your face with minimal gaps on all edges. And you should be able to breathe with no restriction.

Always wash your hands immediately before you wear your mask and after you remove one.

DON'T touch the front of the mask at any time. Touch only the straps or loops when removing your mask.

DON'T remove your mask when coughing and sneezing.

Remember: Fabric face mask is only effective when combined with good hand hygiene, respiratory etiquette, and social distancing.
Can I buy surgical masks and respirators instead?
A fabric face mask is recommended for the general public who are healthy. Surgical masks and respirators are critical medical supplies that must continue to be reserved for healthcare personnel. Plus, sick and vulnerable people need them too.
Of course, if there is enough reserve for front liners, you can purchase them too. With the current global shortage of PPE, it is unlikely that there will be enough surgical masks for everyone soon.
Also, surgical masks are for single use only, it is not recommended to wash and reuse them.
And remember the front liners are out there every day.
To Doctors, Nurses, Paramedics, Pathologists, Hospital Support Attendees, cleaners, many other healthcare workers and all the people working on the frontline in various industries and fields, THANK YOU!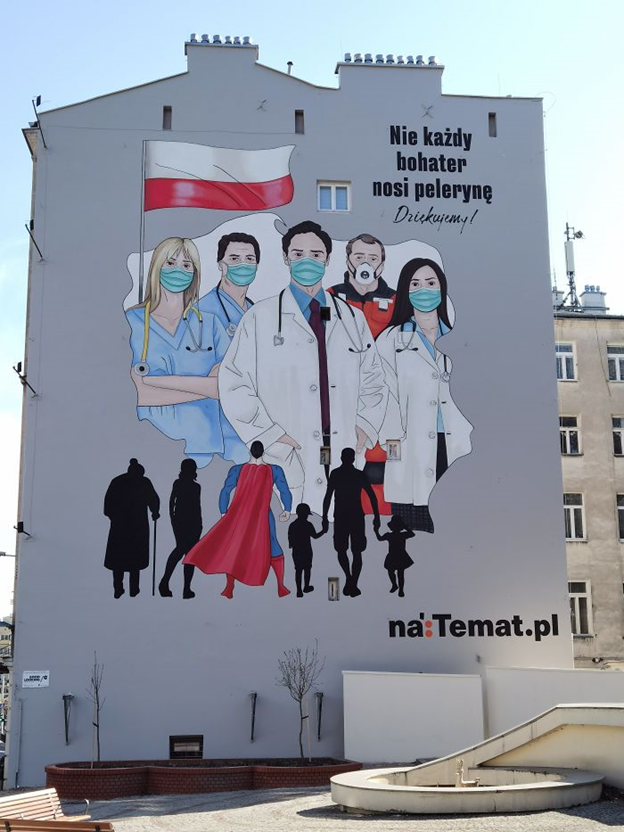 References:
1. Testing the Efficacy of Homemade Masks: Would They Protect in an Influenza Pandemic? – Scientific Figure on ResearchGate. Available from: https://www.researchgate.net/figure/Filtration-Efficiency-and-Pressure-Drop-Across-Materials-Tested-with-Aerosols-of-Bacillus_tbl1_258525804 [accessed 17 Apr, 2020]
2. Testing shows the type of cloth used in homemade masks makes a difference
3. Environmental engineers study fabrics, materials for face covers